25 years ago, in 1993, The Mid-Atlantic Women's Motorcycle Rally (MAWMR) was begun by Nancy Warren. It started as a simple thought; create a community where other women that rode motorcycles could congregate and share their stories. When Nancy started riding, women motorcyclists were a novelty. Now women motorcyclists are one of the fastest growing segments of the market. But, there is still a lack of communities focusing on women motorcyclists where women can learn, laugh, ride and just have fun with each other. MAWMR is a community of devoted motorcyclists, enthusiasts and friends that wish to continue the tradition of bringing together women to create an environment unlike any other.
MAWMR was started with a vision of creating this community, but to also fundraise in support of women who face breast cancer. Over the years, the rally has evolved to assist any woman with any challenge surrounding any cancer. It's about women motorcyclists helping women with the challenges of cancer.
MAWMR is the premiere women's motorcycling event of the Mid-Atlantic.
Mid-Atlantic Women's Motorcycle Rally Executive Board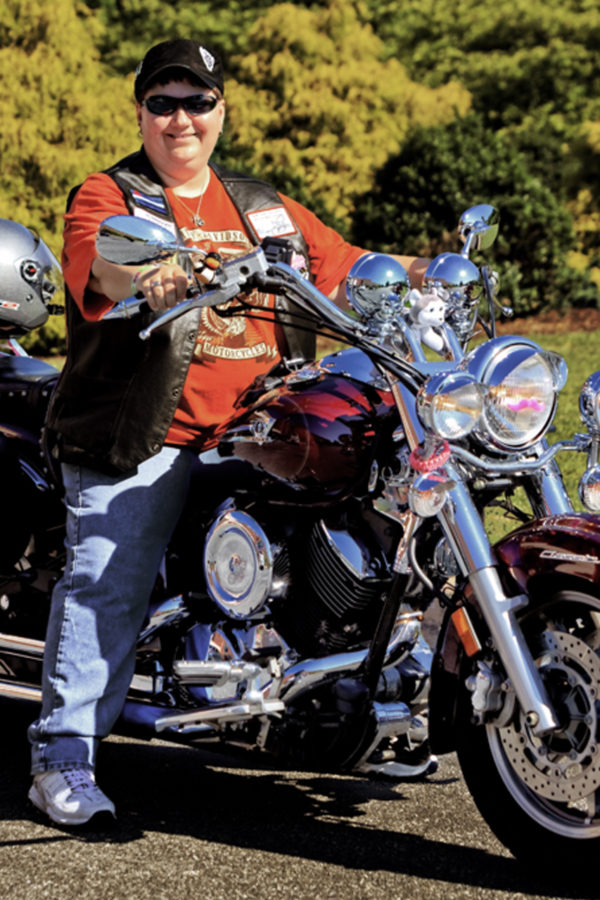 Dawn M
President
paws@mawmr.org
My friends have called me Paws for as long as I can remember, mostly because of my involvement in animal rescue. I started my motorcycling experience at age 14 on a 1980 Cosmo Colt moped. I purchased my first bike in 2002 at 37, after taking the rider safety course. I rode that 1987 Suzuki Savage 650 for exactly 54 miles before I realized it was way too small. I immediately went out and purchased something larger, eventually ending up with the motorcycle I have today, a V-Star 1100 Silverado. I attended MAWMR for the first time in 2007, after reading about it online for several years. I didn't think you could attend if you didn't have a big bike, and since mine was so small and I hadn't purchased the V-Star yet, I waited and missed out on many years of fun. I love the sisterhood of the lady riders and my motorcycle club. I ride in honor of my mom, a breast cancer survivor. I was asked to join the executive board in 2012. Who would have thought, 5 years later, I would be President? It never would have happened without the support of these wonderful women. I promise to do my very best to help bring you the most awesome women's rally you've ever attended.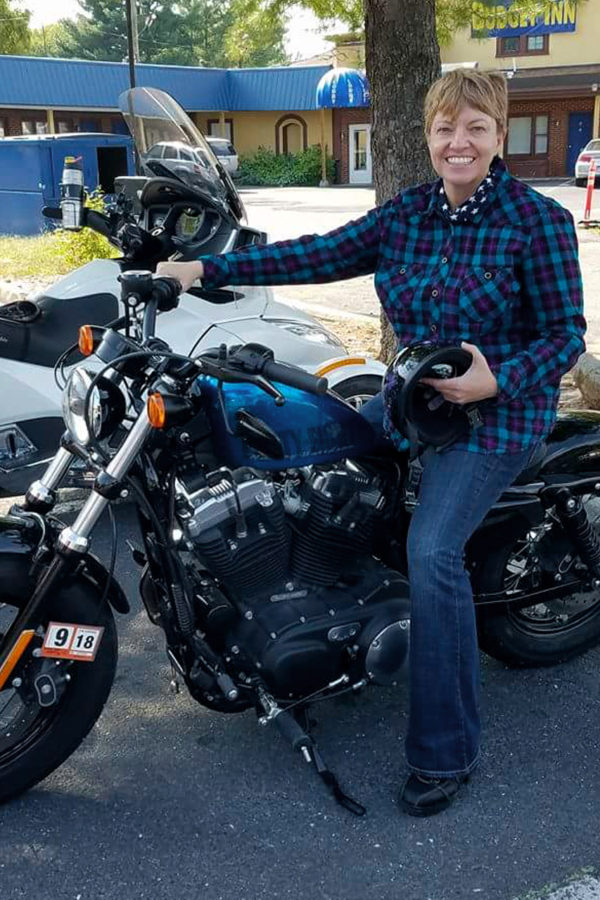 Lynn
Secretary
lynn@mawmr.org
My dad always had motorcycles and my sisters and I really enjoyed riding with him. He had a little 125 Suzuki we would ride in the alley. In 2007 my sisters and I got our endorsements and our first bikes. I joined a ladies riding group and had a blast. Riding gives you a feeling of power, freedom, and independence. I went to my first MAWMR in 2016. It's an all-inclusive event. It doesn't matter what you ride. The sisterhood is awesome and it's a lot of fun.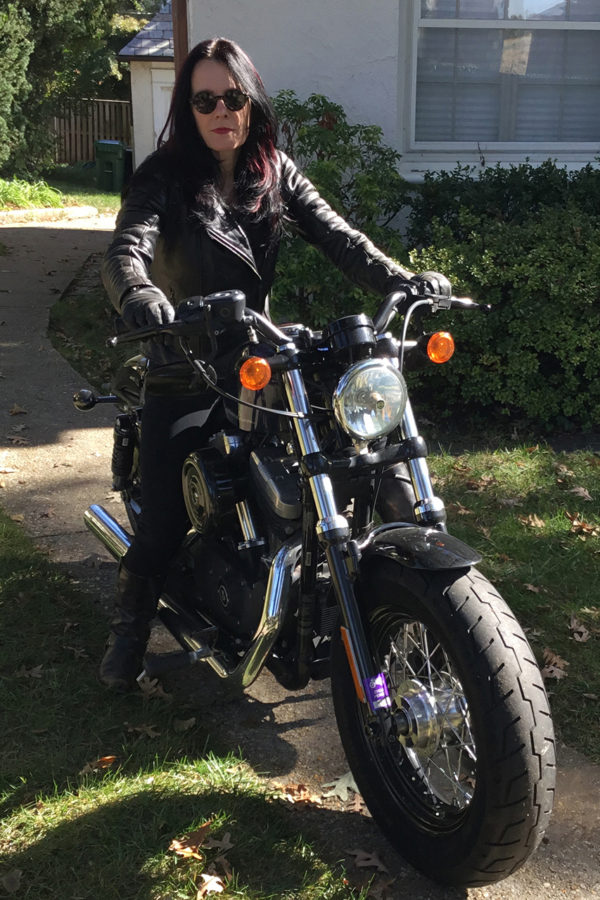 Roberta
Board Member
roberta@mawmr.org
I am a creative person that attempts to fill every moment with something interesting and challenging. At 4-feet 11.75 inches, I barely flat-foot a Softail Slim, a challenge which I enjoy. I took my first riding course when I was 22 with my sister, but put my riding interests on hold for 26 years. One day, my husband returned from a trip to Africa with a newfound interest in motorcycling. Remembering how exciting it was to learn, I encouraged him to go for it. A few months later I took the course and started riding a Harley. I am also a graphic designer: in 2017, I designed MAWMR's 25th anniversary logo, and rode all the way to Front Royal, VA to ride with the amazing women of MAWMR. In addition, I created MAWMR's 2018 logo, and am looking forward to riding with the wonderful, diverse group of women riders in June.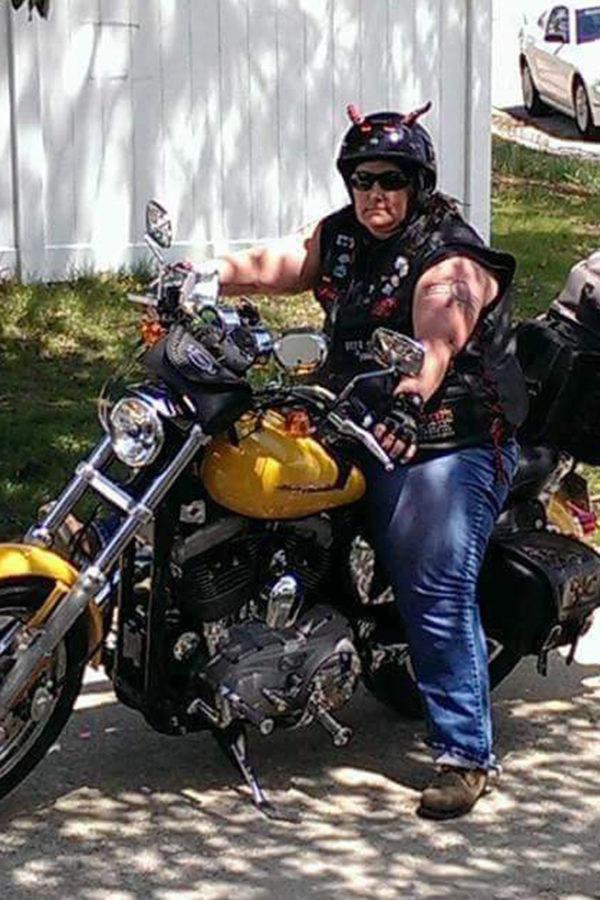 Kathy
Board Member
kathy@mawmr.org
I attended my first MAWMR in 2013. I have been riding for 10 years. My first bike was 750 Honda Magna. Now I ride a Harley Davidson 1200 Sportster. I have been riding with two different clubs for about five years. Then I found MAWMR. They are a great group of ladies. This is my first year on the Executive Board. It makes me happy to be on my bike. I ride it to work most of the year until it gets too cold.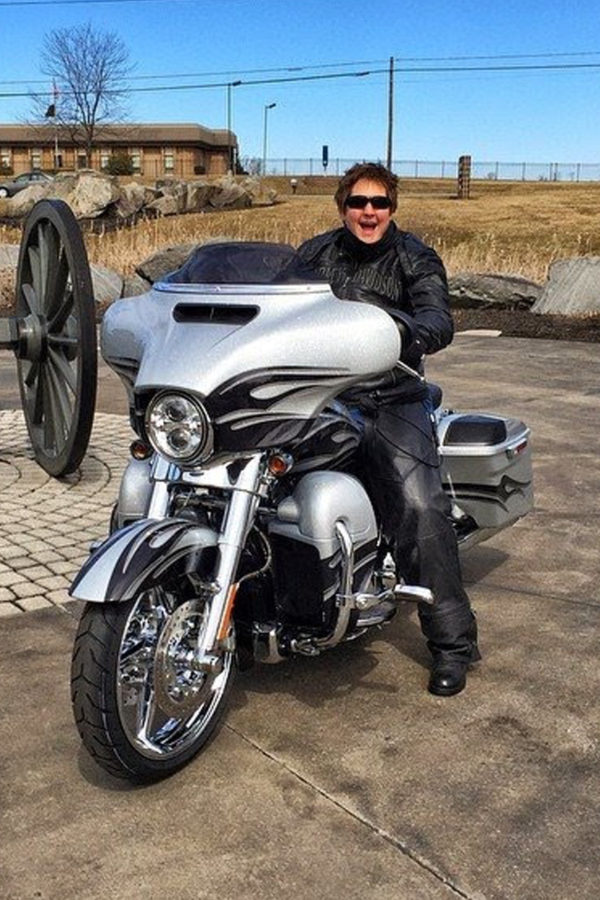 Cyndi
Vice President
cyndi@mawmr.org
My friends call me Chicka and my love of motorcycles started with a red Honda Mini Trail. I knew then that motorcycles would always be a part of my life, fueling my independence. Over the years I've ridden dirt bikes, mopeds and vintage café racers – until my Mom convinced me to buy a Harley-Davidson. Now I'm on my 3rd Harley and currently ride a StreetGlide. I went to my first MAWMR in 2004 and was amazed by the sisterhood and haven't missed one since. I became a board member to ensure that others had the same amazing experience that I had and to honor my family members and friends that have fought cancer.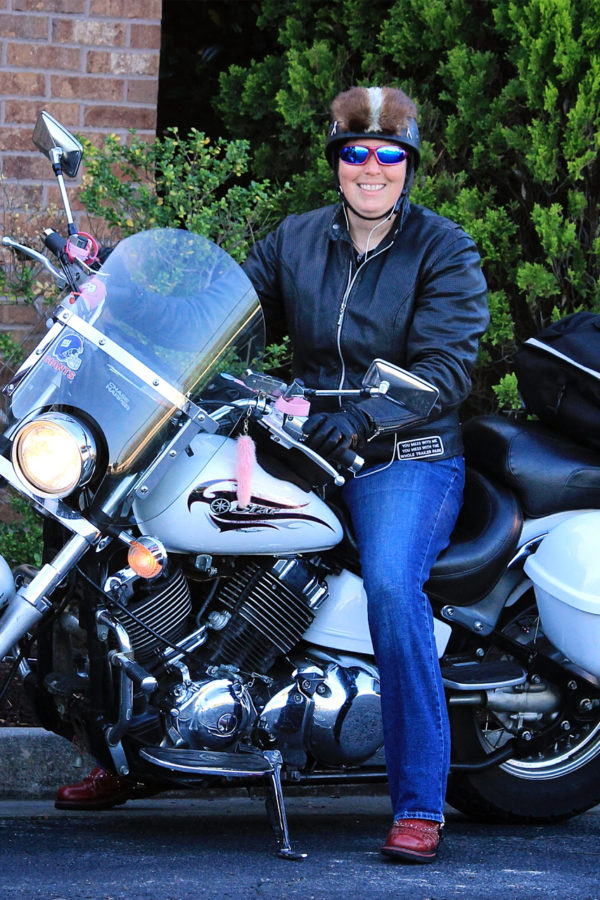 Heather
Board Member
heather@mawmr.org
My road name is Map Girl because I LOVE maps. I have loved motorcycles since I was a kid, my first ride was on the back of my father's friend's bike. I ride a Yamaha V-Star Custom and a Yamaha FZ1. I've been riding for 20 years, my first MAWMR was in 1998 when we were in Ocean City, MD and have attended every one since. I love long distance riding, my goal is to ride in every state. To date I've ridden in 38 states (including Hawaii)! When I'm not on my bike my other passion is scuba diving, I'm a master diver and love to travel. I have met some of my closest friends at MAWMR, the sisterhood is amazing!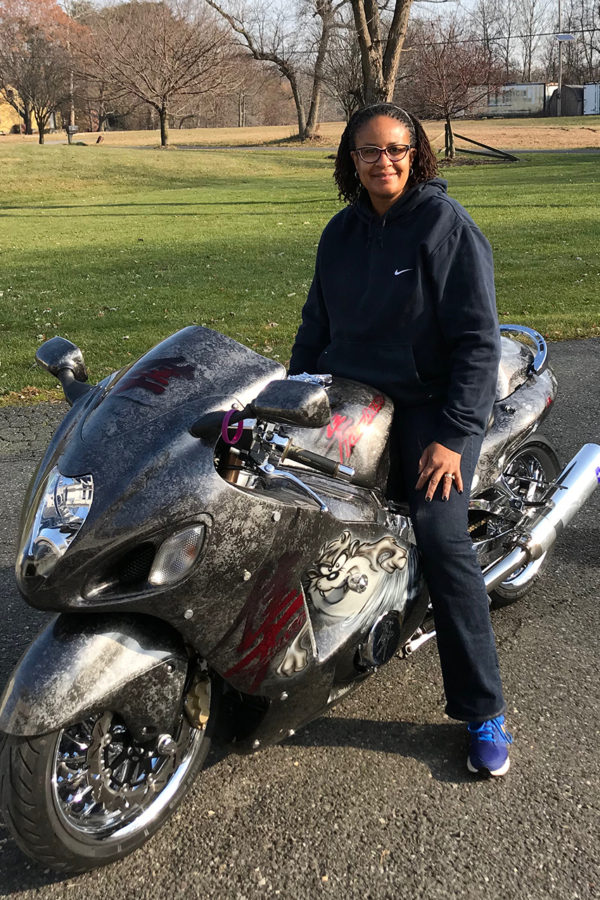 Keshia
Board Member
keshia@mawmr.org
My riding name is Carmel. I began my two-wheel journey riding minibikes and dirt bikes at about 8 years old. As a teen and into adulthood I would ride whatever anyone would allow me to ride. I put my riding on pause to raise my family and I finally purchased my first street bike, a Kawasaki ZX-10 the day before I took the Motorcycle Rider Course in 2003. In 2005, I purchased a brand new Hayabusa, and in 2013 for my birthday I bought a custom trike kit that my husband built for me. My love of motorcycles led me to attend my very first MAWMR event in 2005. As the only sport bike there, I stood out but it definitely was a conversation starter. I was swept in by the group's welcoming spirit and its amazing purpose. Bringing women riders together to raise funds for cancer, to share the love of the sport of motorcycling, and to be part of a wonderful sisterhood. I decided to become board member to be able to further this cause and to extend the sisterhood by utilizing my network of contacts and my creative spirit to keep MAWMR growing and fresh.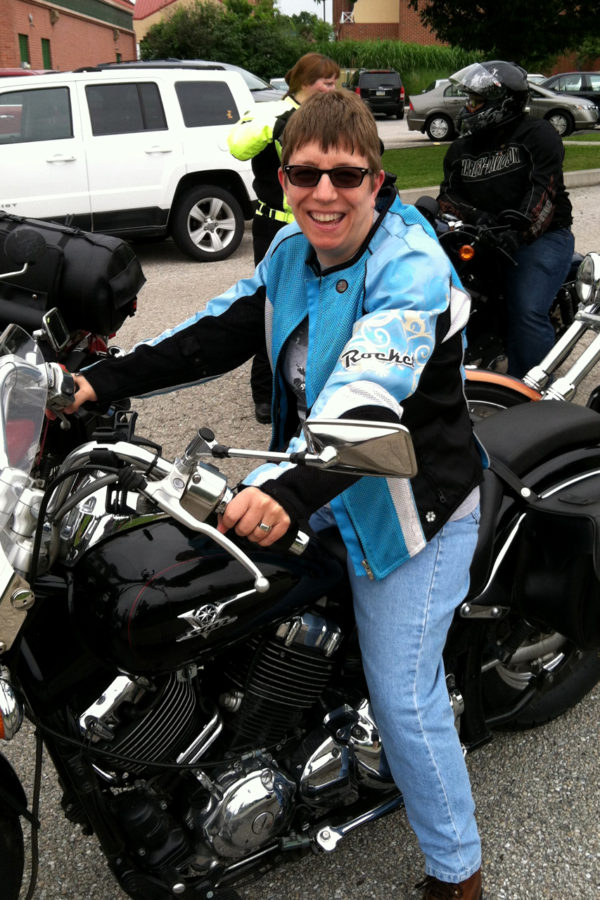 Elaine
Board Member
elaine@mawmr.org
I started riding on the back of my husband's bike when we were dating. After we married he bought me a 250 Honda. Once I learned to ride, I was hooked. That was 27 years ago. There weren't a lot of women riders back then so when I was invited to the first MAWMR it was so great to see so many other ladies on bikes. I've been to every MAWMR since then. After having so much fun for 25 years, this year I decided it was time to give back by being on the board. Each year is like a family reunion when I see ladies from all over the East Coast come together again to support a cause that is important to us all.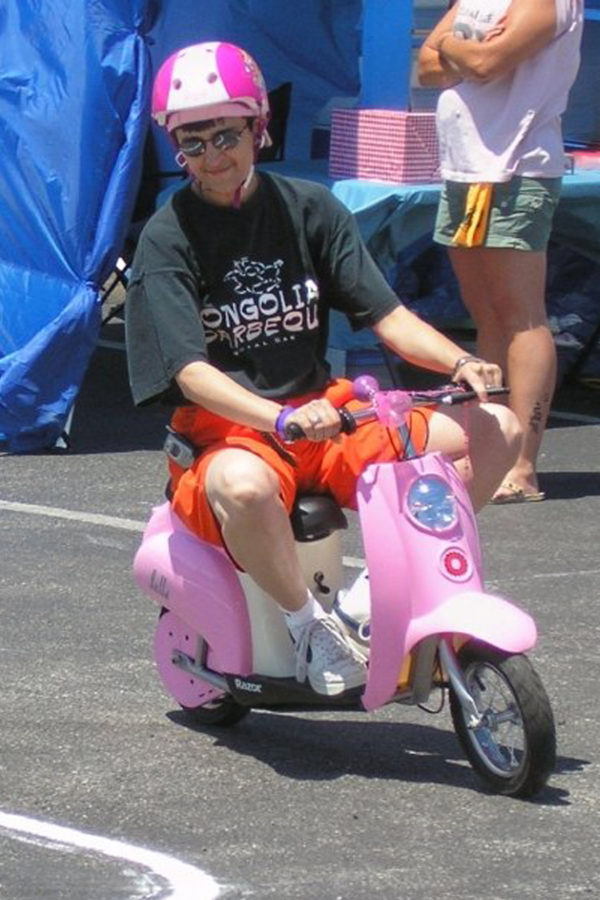 Tina
Treasurer
tina@mawmr.org
My MAWMR journey started as a music gig. The group I played in was asked to play music one year, and many years later I'm still attending. For a few years I didn't have a bike at all and that didn't matter to anyone. Then one year I showed up with the only bike that could be ridden through the lobby and into the room. Bella was introduced. I do have a big girl bike now. To know who she is you only need to look for a bike that looks like Bella's mom. My current claim to fame, off bike games, silly and fun and loved by all.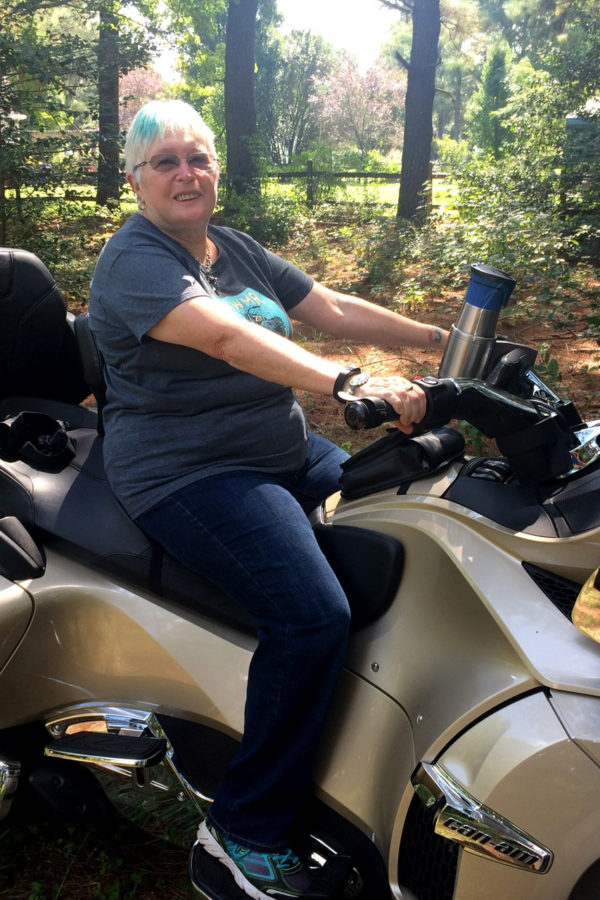 Donna
Board Member
donna@mawmr.org
Sometimes I'm called Peacock but mostly I'm called retired and loving life. Many years ago, I rode a Kawasaki 90 and then a Yamaha RD350. In 2017, I got my three-wheel license so that I could ride our CanAm Spyder. When not riding on either the front or the back of the Spyder, I love to make jewelry. I also am a medieval re-enactor and love to travel - have been to all 50 states and Europe.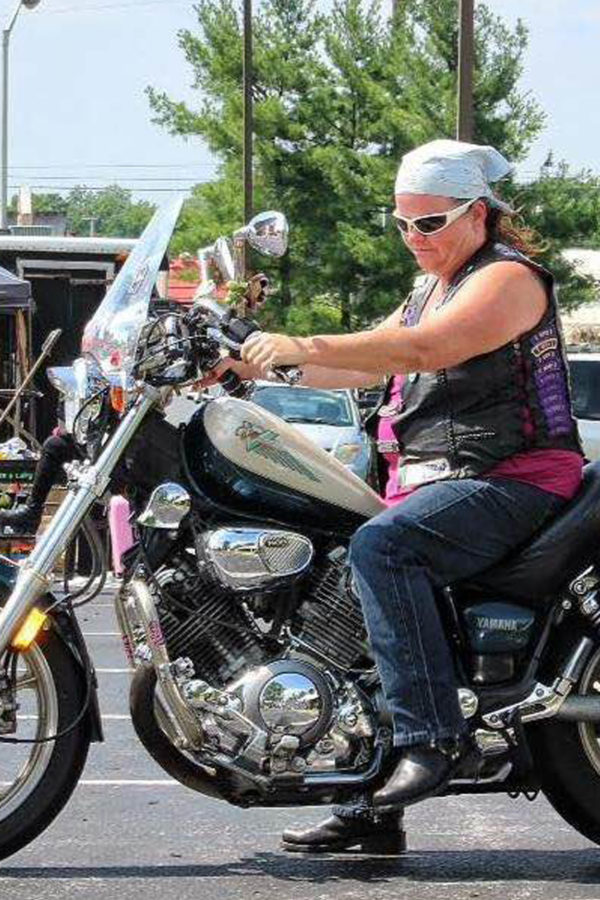 Heidi
Board Member
heidi@mawmr.org
My name is Heidi, I've been riding since 2001 and I've been going to MAWMR since 2004. I got into motorcycles because of my Mom who has been riding for many, many years. My current bike is a Yamaha Virago 1100 that I bought off of my Mom and also belonged to my Aunt Jan. I absolutely loved the acceptance I felt at my first MAWMR, the camaraderie and sisterhood that I felt keeps me coming back. I have made the bestest of friends who are now part of my chosen family.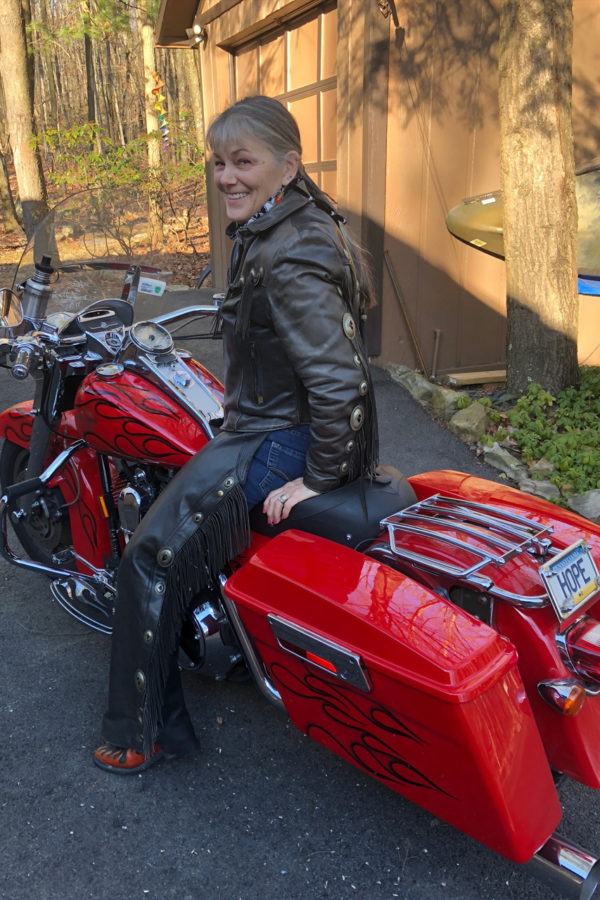 Janet
Board Member
janet@mawmr.org
My first ride was on the back of my boyfriend's 350 Kawasaki,6 years later I found myself on the back of a Harley Davidson wearing a "Property of" patch in Southern California. Fast forward to my midthirties and a mom of two sons, I took the PA. Motorcycle Safety Course. I rode for 3 months on a 250 Honda Rebel then moved up to my husband's 1100 Sportser, my first new bike 11 years later was a 2002 Heritage Softail Classic and now my favorite ride of all time, "HOPE" my 2007 Road King Custom. With grandchildren and gray hair now, 28 years of riding has taken me many miles in many states, even into Canada. But in 2007 after a very heartbreaking year I attended my first MAWMR event. It felt like home! I met the most amazing women that weekend in Gettysburg and I have formed many bonds of sisterhood since, I have not missed a year yet. I thank God for this event and I look forward to meeting more amazing women to ride with each and every year. Blessings!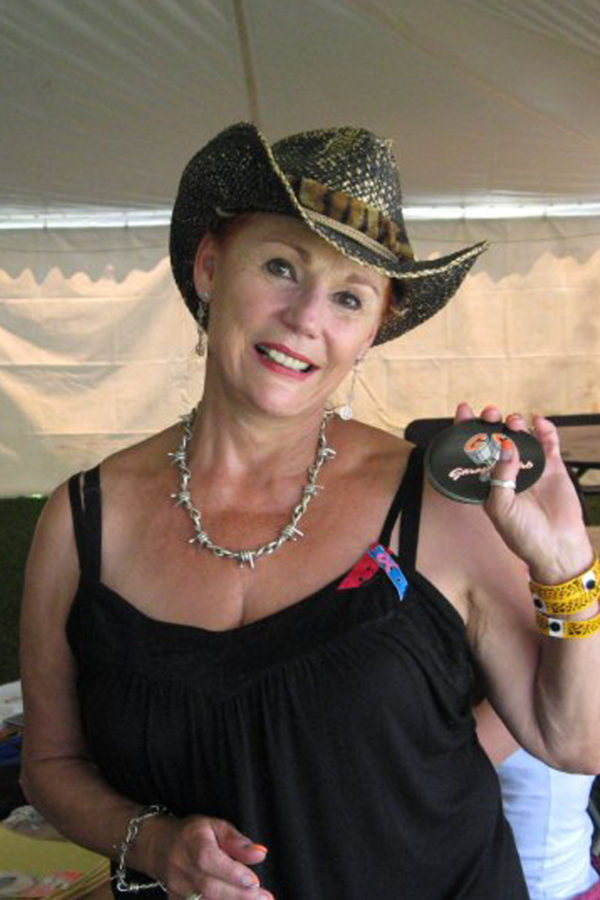 Dot
Ambassador at Large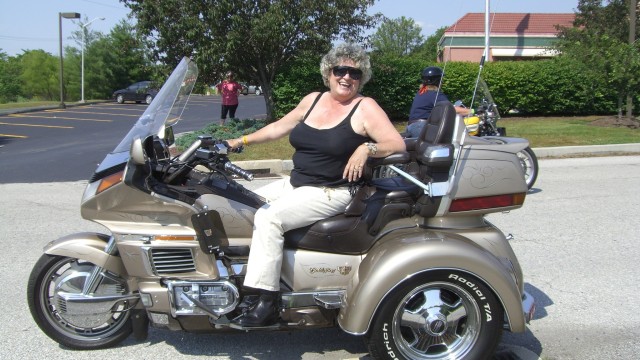 Nancy Warren
Founder