MAWMR isn't just about riding and making new friends…but also a time for learning and exercising some of our creative juices. This year, we have something for everyone — let your inner artist roam free, afford your dreams and unleash your inner traveler. We will also discuss how to protect yourself in case of an accident that may have you looking for the best personal injury lawyer las vegas based or similar. The majority of workshops will be held in the Madison Room at the Holiday Inn. Check the schedule for up-to-date information.
Thursday 11am – 12pm
What a Rider Needs to Know if the Unthinkable has Happened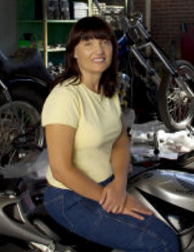 Did you know that if you don't honk your horn when passing a car and you're in an accident that is no fault of your own, you may not be able to get your bike fixed or your injuries covered? Did you know I can admit fault in an accident and still not have to pay you even if your injured or your property is damaged? A thirty minute talk that you will enjoy, find funny, sad and empowering!
Presented by Elizabeth Sorrell of the Tom McGrath Law Group – Elizabeth has been practicing Law since 1998 and riding since 2007. She loves to help people and just wants to be a good person and enjoy the people that surround her me. She give talks to motorcycle groups because she offers information to help them, and gives tips that can change lives forever.
Friday 2pm – 3pm
Motorcycling in Italy: Traffic, Food, and Culture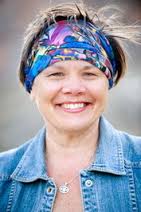 Italians love motorcycles as much as they love pasta and olive oil-maybe even more. If you've ever considered riding in Italy-or would like to share your experience-this session's for you.
After a brief overview of Rome, Siena and Orvieto, we'll talk about what to expect from traffic, food and culture. Plenty of photos and time for Q&A.
Presented by Tamela Rich – Television travel expert and author Tamela Rich supports the human journey with stories from her American and Italian motorcycle travels. She is leading the Appalachian Mountains & Music Motorcycle Tour that begins on Sunday June 18 in Front Royal. www.TamelaRich.com
Thursday 2:00pm – 3:00pm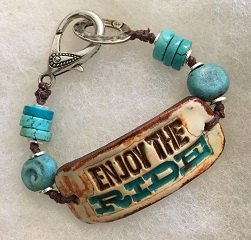 Beaded Bracelet – No Experience Necessary
Make a beaded bracelet with a ceramic bracelet bar connected with waxed linen cord. No tools needed. All you need is to be able to tie a knot.
Presented by Donna Hoblit – Member of the MAWMR Board; Jewelry Designer who loves to share their passion with others
Friday 10:30am – 11:30am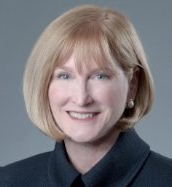 Driving your Financial Future
Presented by Bonnie Stein President & CEO or Jemma Financial – With over 30 years' experience in the financial services industry, Bonnie recognized that when it came to personalized investment advice and solutions, women were significantly under served. As a result, Bonnie came out of retirement and co-founded Jemma Financial. Jemma Financial was created to serve the unique and varied investment needs of women of all backgrounds. It's Bonnie's mission to help women become better savers and investors and more financially secure over time.
Friday 3:30pm – 4:30pm
Panel Discussion: Solo Travel


Our Featured Speakers are all solo travelers. They will answer all your questions about packing, planning, safety, and getting the best out of a solo road trip. A solo travel trip can be exhilarating for someone to go on, that is why preparedness is a key element in traveling. Travelers can read more about solo travel and how to get fit for it (in case there is a lot of walking), over at websites like lacasadelriccio.com so they are ready to take on their personal journey.
Presented by: Tamela Rich, Danell Lynn, Ursula Wachowiak
Thursday 3:30pm – 4:30pm
Make A Custom Leather Biker Bracelet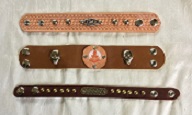 A variety of bracelet blanks and ready-made and easy to add decorative items will make assembling your own custom leather bracelet a breeze! Do you like studs, skulls, bikes, or crosses – we have them all! No skills needed!
Presented by: Vera Messina – A MAWMR attendee since 2009 and riding for nine years. My other hobby is historical reenactment where I learned and use a variety of metal and leather-working skills.
Saturday 2pm – 3:30pm
Paint Day with Wrae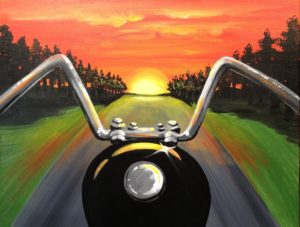 Bring your favorite beverage and a can do attitude for some fun in the afternoon. We will be crating a biker motif painting that's just the right size for you to take home in your saddlebags. To be held in The Garage
Presented by: Wrae Wene – A practicing artist and a fine art educator with 30 years experience. She exhibits here mixed media paintings in the Baltimore metropolitan area.