Saddle Up and RIDE! 2018 ride info is now available. A BIG THANK YOU to those that have volunteered to lead rides this year. We've kept some favorites but also added a couple of new concepts for folks. Intimidated by group riding? No worries – we got a ride for you to learn the basics. Want to ride fast? Want to take in the scenery? No problem, we have a ride for you. If you just can't get enough time in the saddle, we got you covered. Not got a ride or looking to replace your current one? Head over to the American Motorcycle Trading Company to see what they currently have available to buy. It's also a good place to go if you're looking to sell.
Rides typically include a stop for food, please remember that it is pay as you go for meals. Please make sure you have a full tank and an empty bladder to start the ride!
THURSDAY BREAKFAST RIDE
Thursday, June 21 | Start Time: 9:00am | Ride Leader: Cyndi Brandt & Anne Strachan | All levels of riders welcome | Costs: breakfast
Take a quick ride to L'Dees Pancake House — voted best breakfast by Virginia Living! An old-fashioned diner, it's loved by both tourists and locals. Reasonable prices and breakfast all day! After doing a little carb loading, we'll be off for a 70 mile ride through back roads and then traveling the twists and turns of Fort Valley, VA. The so-called "valley within a valley" lies between the two arms of the northern Massanutten Mountain range in the Shenandoah Valley.
THURSDAY SKYLINE DRIVE
Thursday, June 21 | Start Time: 11:30am | Ride Leader: Sherry King Minarchick | All levels of riders welcome | Costs: $25 park fee + lunch
Join us as we do a slow roll down Skyline Drive. The speed limit is 35 MPH in the park and we will be adhering to it. Skyline is a beautiful ride, lots to see, but also some sharp turns. And if we are lucky we might see a bear!! Departing at 11:30am we'll enter the park by 12pm and then ride to mile 42 where we will stop for views and lunch at Skyland Lodge. After lunch, it's a leisurely trip back on Skyline or if you're in a hurry to get back you can exit at Thorton Gap and travel back to the Rally quickly. Arrival time back at the Rally is estimated at 4:00pm
Please note that the park has a cost of $25 to enter on a motorcycle and is valid for 7 days. For more information on park fees click here.
THURSDAY AFTERNOON RIDE
Thursday, June 21 | Start Time: 1:00pm | Ride Leader: Alison Cummings | New to group riding focus | Costs: lunch
Join Allison on a rolling ride through the countryside. Pre-ride, she's going to focus on good riding formation, hand signals and what you need to know to feel confident riding in groups.
THURSDAY DINNER RIDES
Winchester Walking Mall
Thursday, June 21 | Start Time: 5:30pm | Ride Leader: Heidi Michael | All levels of riders welcome | Costs: dinner
Easy ride to many choices for dinner at the Old Town Winchester, VA Walking Mall – visit Old Town Winchester where you can window shop and choose from Thai, taverns, French, American, Italian, Sushi and of course, ice cream. Check out all of the options that Old Town has to offer.
Front Royal Brewing Co.
Thursday, June 21 | Start Time: 5:30pm and every half hour after | Ride Leader: The Local Trolley! | Costs: dinner
Front Royal Brewing Company has opened their doors only to us MAWMR ladies! Front Royal's newest brew pub has eclectic American fare and home made beer. The town of Front Royal has generously donated trolley service so that everyone can stay safe. The trolley will be going back and forth from 5:30pm – 8:00pm. Of course, you are invited to ride to town, but we ask that everyone please be responsible and don't drink and drive.
FRIDAY BREAKFAST RIDE
Friday, June 22 | Start Time: 8:30am | Ride Leader: Kim Lettner | All Levels of Riders Welcome | Costs: breakfast
Take a path less traveled on windy country roads to breakfast at a hidden gem, Mom's Country Kitchen. The ride will be approximately two hours.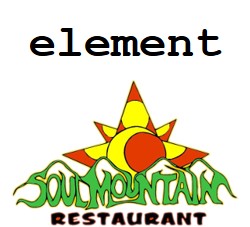 FRIDAY LUNCH RIDE
Friday, June 22 | Start Time: 11:30am | Ride Leaders: Ann Gooch | All Levels | Costs: lunch
Easy ride through the beautiful country-side ending in downtown Front Royal where you'll have your choice of Soul Mountain Restaurant or Element.
SATURDAY BREAKFAST RIDE
Saturday, June 23 | Start Time: 8:30am | Ride Leader: Alison Cummings | All levels of riders | Costs: breakfast
Nice country roads with no highways. Breakfast is at a farm to table café in Strasburg VA, Christina's Cafe. It's a small, busy restaurant with great homemade food all made with local, organic ingredients.
SATURDAY LUNCH RIDE
Saturday, June 23 | Start Time: 11:30am | Ride Leader: Yvonne Shoop | All levels of riders welcome | Costs: lunch – $15
Tool on down to Strasburg, VA to go to Hangouts Grill. Lunch will be in a private room and the $15 fixed price menu is: pork bbq, macaroni and cheese, and cole slaw with ice tea and water provided. Other beverages available at an additional cost.
GROUP RIDING GUIDELINES
Ride in a stagger formation with a 2 second gap from the bike in front of you
Newer riders please ride forward so that the ride can be adjusted to the appropriate skill level
Periodically look for riders in your rear-view mirror to ensure the group is together
Always check for riders in your mirror before turning. If no one is in the mirror, turn and stop in a safe area so those behind can find you. NEVER stop on the side of a road to wait, wait at turns only.
Always use hand signals and "pass them back" (right & left turn, stop, slow and single file are the critical ones to know)
For more detailed group riding tips please visit the Motorcycle Safety Foundation – click here.