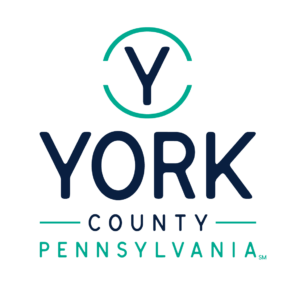 Just in case you have some free time and want to explore York, PA here are a couple options. 
Farm Life
Perrydell Farm Dairy
90 Indian Rock Dam Road, York, PA 17403 (16 mins)
Open Mon-Sat 7am-9pm Sun 12-6pm
Dairy farm that has farm tours, store and ice cream.
Shopping & Eats
Royal Square District
Art, shops, food and events
Royal Square District, York, PA 17401 (14 mins)
Royal Square District Murals
With the help of Sprocket Mural Works, York-area artists spent one weekend designing and painting six murals in York's Royal Square District.
See the larger than life works of art all in a one block radius of each other.
Royal Square District, York, PA 17401 (14 mins)
York Central Market House
50+ vendors from baked goods, dining, specialty items, produce and services
34 W Philadelphia St. York, PA 17401 (12 mins)
Open Tue | Thu – 7am-2pm Sat – 6am-2pm
Museums
Weight Lifting Hall of Fame
The Weightlifting Hall of Fame contains a diverse history of the strength sports, their evolution from mythology to early Olympic Games
and from the 19th and 20th century amateur and professional strongmen to the current specialized sport of Olympic weightlifting, power lifting and bodybuilding.
3300 Board Rd, York, PA 17406-8409
Open Mon-Sat 9am-4:30pm
York County History Center
York's finest museum, genealogical library and historic sites.
250 E. Market St. York, PA 17401 (14 mins)
Open Wed-Sat 10am-4pm
Fire Museum of York County
Two centuries of firefighting equipment on display
757 W. Market St., York, PA 17401 (14 mins)
Nature
Samuel S. Lewis State Park
Hiking
6000 Mount Pisgah Rd, York, PA 17406-9119 (25 mins)
Nixon Park Nature Center
Nature center to learn about animals with live and stuffed animals.
5922 Nixon Dr, York, PA 17403-9367
Open Tues-Sat 8:30am-4:30pm