WOMEN MOTORCYCLISTS SUPPORTING WOMEN WITH THE CHALLENGES OF CANCER
The Mid-Atlantic Women's Motorcycle Rally, a 501(c)3, is first and foremost about creating a positive environment for women motorcyclists. But, we are also concerned about women's health issues. Our goal is to continue to raise funds to support local organizations that provide emotional and financial support to women that are battling cancer. It's important to us that we find organizations that directly impact the quality of life – whether it be financial to support household expenses or emotional to assist the cancer patient or their family.
We have chosen two local organizations, H.O.P.E. and Pink Out that provide direct support to women and their families in our local Mid-Atlantic communities.
PINK OUT WOMEN'S CANCER FUND
Pink Out's goal is simply to lighten the financial burden of women undergoing treatment for breast, cervical, ovarial, and endometrial cancers. Oftentimes, the extra costs asso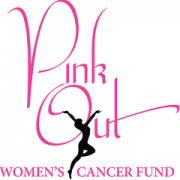 ciated with cancer are an incredible burden for women and their families. The fund was established in 2007 as a 501(c)3 to assist with non-medical, daily living expenses such as rent, food and utilities and other items such as wigs, prostheses and special garments that are not covered by medical insurance. The last thing women should have to worry about is where money is coming from for daily living expenses.
HELP FOR ONCOLOGY PROBLEMS AND EMOTIONAL SUPPORT – H.O.P.E.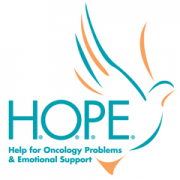 H.O.P.E.'s goal is to support cancer patients and their families through providing transportation, home delivery of meals, gift certificates, and access to support groups andresource materials. If you need it, they'll find a way to get it for you or your family. No request is too big or too small if it alleviates the extra strain that cancer places on families daily activities. H.O.P.E is a 501(c)3 organization.